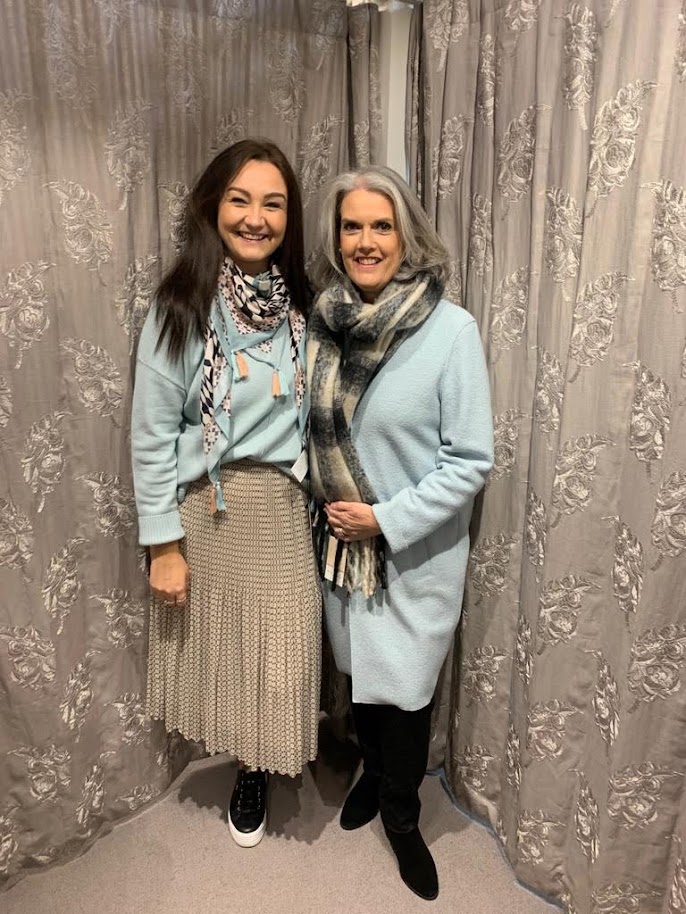 Broadway, Burford and Cheltenham Fashion Shows
September and October saw us put on our traditional in store events, and after such a long wait we couldn't wait to show you the best of this season's collections! With weekly shows starting in Broadway, then followed by Burford and Cheltenham, we were thrilled to have full houses of eager customers ready to enjoy the days.
As usual, we held 45 minute displays at 10am, 12pm and 3pm. With six outfits shown by our three models, this really allowed us to show off a wide range of looks to suit all shapes and sizes. Key brands on show included Oui, Ralston, Joseph Ribkoff, Schneiders, and Two Danes, as well as plenty of gift accessory ideas as we approach the festive season. A big thanks to all of our customers who gave such positive feedback about the events- we love hosting them as much as you enjoy the days themselves!

Look out for our events next year as we welcome in spring/summer 2022, and join our mailing list to hear about them first!